Gerber to CAD Translations,Gerber-to-CAD reverse engineering tool,Tebo CAM, Tebo-Ict Test Fixture Software, HP3070, Agilent3070,i5000,i1000,Keysight i3070,i5000,i1000,
Agilent Test Coverage Consultant,TestSight Developer, Test Expert( Fabmaster),VayoPro-Test-Expert,VayoPro-SMT-Expert
Tebo ICTView V6.0 (ICT/ATE fixture repair software) is to improve the efficiency of circuit board repair software is one of the most effective tools. Software is compact and easy to use, You can sets the client ID and password protect and control the output of content. Compatible with Win2000/NT/XP/7/8/10 system, available in English, Simplified Chinese, Traditional Chinese versions are available. To look for open circuit, short circuit, the bad component. You can view can not be needling network, testing probe, Map and line marking. Circuit appears, the network highlighted features of each layer, the inner layer circuit maintenance more convenient.


■ To view and save (fixtures) network / points / statistics of the probe report.Can also be output each of the press bar to the nearest SMD/DIP reports in order to verify the distance of the component.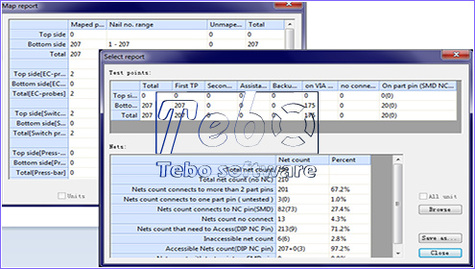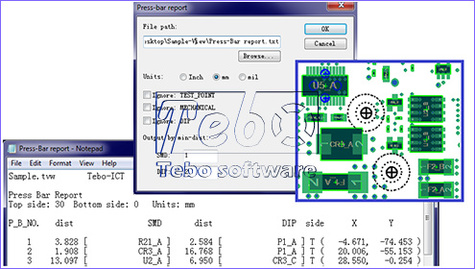 ■
To view the properties of each layer name, sequence, set, modify the line color, pad, or you can select the object you want to display.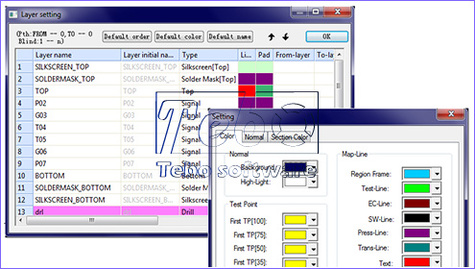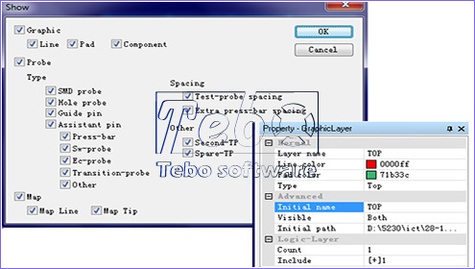 ■
Click on the "navigation bar" icon to quickly find more simple, with circuit-level control more intuitive. You can also use the "find" feature for more detailed queries.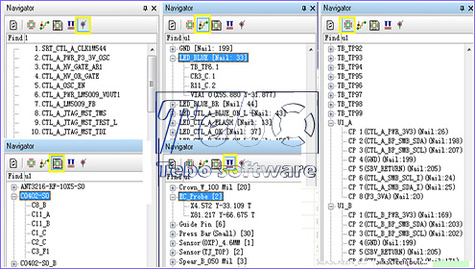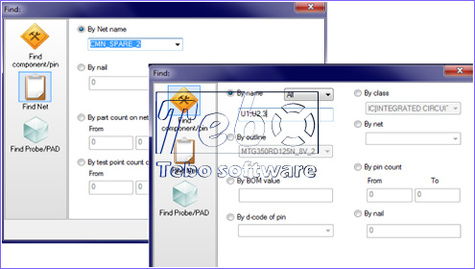 ■

View the location must not be needling network and status. Network highlighted features, the inner layer circuit maintenance easier.